Reinforced Heel & Toe
Nylon Stockings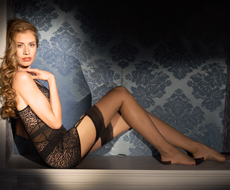 Rebecca Vintage Style Reinforced Heel
and Toe 15 Denier Nylon Stocking
StockinGirl Leg Wear
Thank you for visiting
StockinGirl.com! We offer a
beautiful variety of fashion
stockings including silk thigh
highs, silk stockings, seamed
stockings, opaque tights, nylon
stockings, sheer to waist
pantyhose, ankle and knee socks,
hosiery accessories, garter belts
and much more.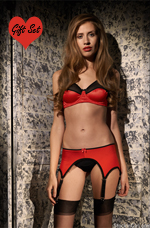 Red Garter Belt Gift Set
Includes Red Garter Belt, Stockings,
Roses, Candle, and Macarons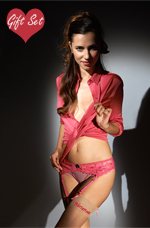 Personalized Gift Set
Includes Custom Stockings &
Full Lace Garter Belt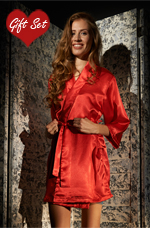 Satin Gift Set
Includes Satin Robe &
Pillow Sham Set
Current Promotions
Free First Class Shipping on US
and Candian orders over $75.
Follow us on Twitter! - and hear about sales, new products and more.
Show the world what kind of StockinGirl you are!
Choose from a variety of icons (100x100) and display them on your blog, website, forum tag or wherever else you can think of. Just right click and save the image you want then declare your style!
Tell us the words you love, make suggestions on words and products you might like to see, show us where you've displayed your StockinGirl icon - questions@stockingirl.com. If we like your ideas you may see them added!
Want to link to StockinGirl.com?
Use the codes below to put one or more of the following banners and buttons on your website or blog!

<a href="http://www.stockingirl.com"><img src="http://www.stockingirl.com/images/stockingirl_banner_logo_sm.jpg" border="0"></a>

<a href="http://www.stockingirl.com"><img src="http://www.stockingirl.com/images/stockingirl__banner_definition.jpg" border="0"></a>

<a href="http://www.stockingirl.com"><img src="http://www.stockingirl.com/images/stockingirl_banner_logo.jpg" border="0"></a>