StockinGirl Legwear
Thank you for visiting
StockinGirl.com! We offer a
beautiful variety of fashion
stockings including silk thigh
highs, silk stockings, seamed
stockings, opaque tights, nylon
stockings, sheer to waist
pantyhose, ankle and knee socks,
hosiery accessories, garter belts
and much more.
It's Not Too Late For Christmas Delivery! *
Order by Dec 23rd, 10 A.M. EST
select Fed Ex Overnight
Save 10% off your
Entire Order*
Enter Coupon Code santa
during checkout.
Check Out Our New StockinGirl
Couture Collection!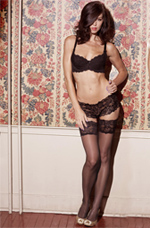 Becka Matching Lace
Thigh High & Panty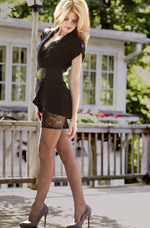 Galina Gold Lace Top Ultra
Sheer Thigh Highs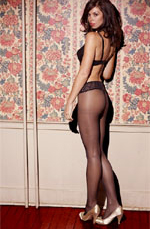 Chrissy European Velvet Lace
Top Shiny Pantyhose
Current Promotions
*Guaranteed Christmas Delivery:
Place an order by Dec 23nd, 10 A.M.
EST and select Fed Ex Overnight. We
do not guarantee delivery if there
are weather related issues.
*Save 10% off your entire order-
enter coupon code santa during
checkout.
*Free First Class USPS shipping on
all US and Canadian orders over $50.00!
-Select this option during checkout.



Opaque Stockings: Astrid 50 Denier Opaque Stockings- More Colors to Choose From!

Price: $22.99
Code: OCS112
Shipping Weight: 0.25 pounds




Customers Who Viewed this Item Also Purchased: