StockinGirl Legwear
Thank you for visiting
StockinGirl.com! We offer a
beautiful variety of fashion
stockings including silk thigh
highs, silk stockings, seamed
stockings, opaque tights, nylon
stockings, sheer to waist
pantyhose, ankle and knee socks,
hosiery accessories, garter belts
and much more.
StockinGirl's Annual
Sample Sale!
Select from Stockings, Thigh Highs,
Leggings, Pantyhose, Tights
and Socks!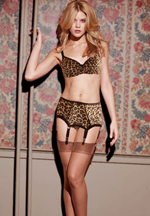 Stockings Sample Sale
(4 Pairs Only $34.99)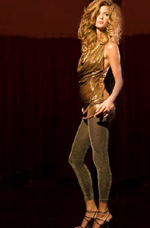 Legging Sample Sale
(4 Pairs Only $19.99)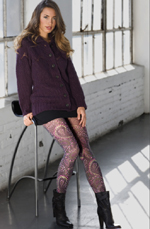 Tights Sample Sale
(4 Pairs Only $24.99)
Current Promotions
*Free First Class USPS shipping on
all US and Canadian orders over $75.00!
*Sample Sale- Please note...because this is a very special sale we can not accept returns or exchanges on this merchandise.  All sales are final. Quantities are limited!




Custom: Sparkling Glitter Effect Personalized Thigh Highs or Stockings

Price: $25.99
Code: TSP8
Shipping Weight: 0.25 pounds




Customers Who Viewed this Item Also Purchased: