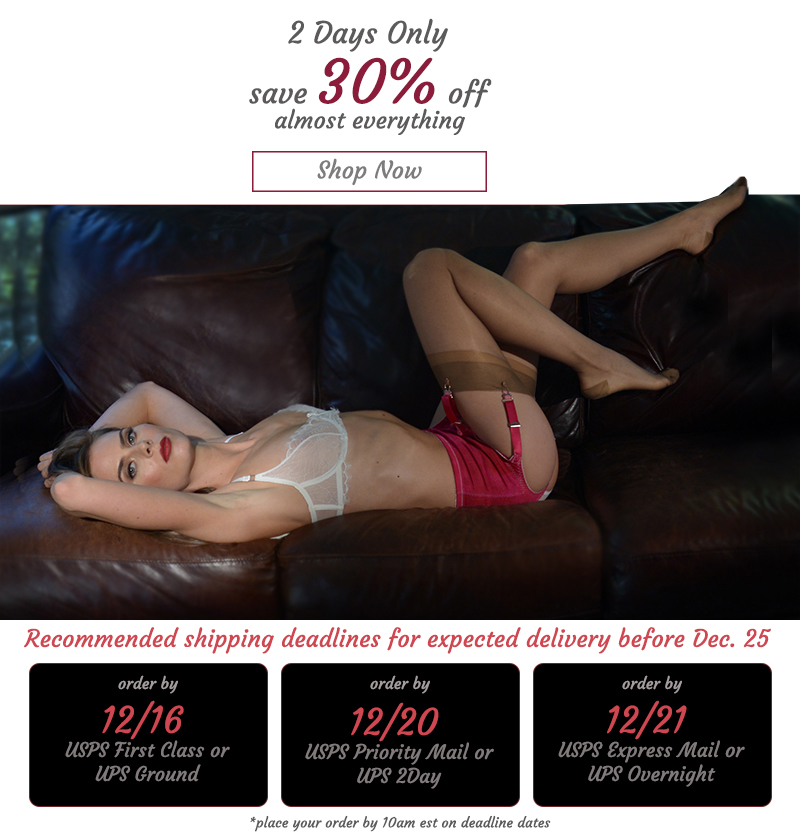 Save 30% off almost everything excludes full fashion stockings, last chance deals, special intro pricing and lingerie.
---
Intro Price $10 off on new styles Felicity, Adeline and Hailey
Save $10 off our new styles - limited time only.
---
Free Shipping on all US orders over $50
---
FREE Gift with any order over $75
Add $75 to your shopping cart, then head over to the "Free Gift with orders over $75" section to pick your Free Gift. Add it to your cart and the discount will automatically display to qualifying orders.
---
Mystery Box Sale
Receive 2 pairs for only $21.99 (Original products retailed for $24.99 - $75.99). Select from either our Stockings Mystery Box or our Pantyhose/Tights Mystery Box. No returns or exchanges, sale is final.